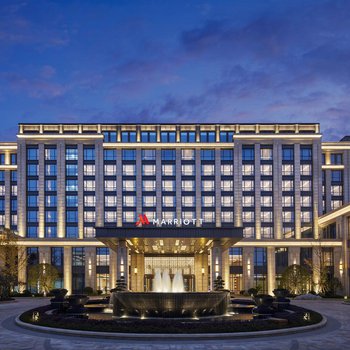 The Wenzhou Airport Marriott Hotel is a great choice for guests looking for accommodation in Wenzhou, having been recently opened in 2020.
With Wenzhou Longwan International Airport just 6km away and Wenzhou Railway Station only 26km away, transportation is very convenient. Seeing Wenzhou's sights from this hotel is easy with Menggongchang Kadingche Yundong Center, Ancestral Hall of Family Shen and Shacheng Qingming Taoist Temple, Longwan District Taoist Association all close by.
This hotel makes a great place to kick back and relax after a long day of sightseeing. For those driving themselves, parking is provided on site.
When it comes to Wenzhou hotels, the Wenzhou Airport Marriott Hotel is highly regarded for its excellent facilities. For guests traveling on business, this hotel is consistently one of the most popular choices.